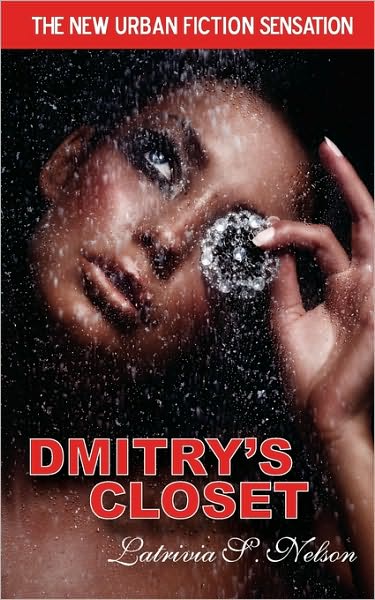 If you are looking for a great fictional read, then look no further!
Dmitry's Closet
by
Latriva S. Nelson
is filled with romance, drama, suspence, and mystery. The story is well planned, with relatable characters, creating a plot that will keep you guessing until the very end.
Synopsis:
The story takes place in Memphis, TN. Royal Stone, an orphan, meets Russian millionaire Dmyitry Medlov while searching for a job. He offers her a job running his upscale boutique. They develop a working friendship. Dmitry starts to lavish Royal with expensive gifts as his interest in her grows. Their friendship soon blossoms into a romantic relationship. Royal, however, does not know that Dmitry is a crime boss, the head of the notorious Medlov Organized Crime Family. As Dmitry starts to make the transition to leave organized crime behind, someone from his past emerges that threatens everything that he has built, including his relationship with Royal. Their love is tested when Royal finds out Dmitry's true identity. Will she leave, risking his love, or will she stay and risk her life?
I wish I could add more, but that would spoil everything!
Be sure to read the sequel to
Dmitry's Closet
entitled
Dmitry's Royal Flush: Rise of the Queen.
Mrs. Nelson is also the author of
Ivy's Twisted Vine
.
Visit
http://www.latrivianelson.info/
.